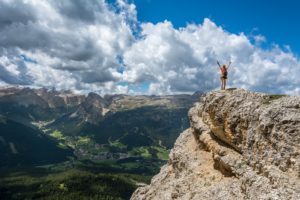 Do you ever dream of creating a better and more fulfilling life for yourself?  Want to turn your dreams into reality?  Then join me as I begin this journey.  We can navigate this road together.  Do you find yourself saying "If only I was…more talented, wealthy, single, married, younger, prettier etc. I could accomplish…."?  Let me assure you that you don't need to be anything more than what you are RIGHT NOW!  I will be giving you some exercises to get you thinking and to begin the process.   We do need a vision and direction for our life, but before that we need to think about where we are RIGHT NOW.
Homework assignment #1
Am I happy where I am right now?  Why or why not?  What would happiness look like RIGHT NOW?   What things would I need to be happy RIGHT NOW?
Write down your answers and keep them in a binder where you can go back and look at them during the process.  You will need to do this several times.
I will be posting several times a week with questions to get you thinking, homework assignments, and things to motivate and inspire you.  Feel free to comment and ask for specific things that might help you.
HAPPY CREATING!!!
(originally posted 7/08/2015)